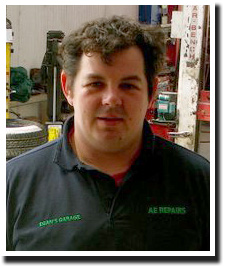 Ger Egan is the main mechanic at Egan's Garage with two other mechanics as part of the team.
Ger has a apprentice trained understanding of all aspects of vehicle repairs , something which is not limited to cars and vans, Ger has a working knowledge of large track vehicles, tractors and farm machinery, they have even beeen known to do repairs on boats.
Egans offers a fast and nothing is too much trouble philosophy, so no matter how small a repair is required Egan's Garage can deal with it for you.